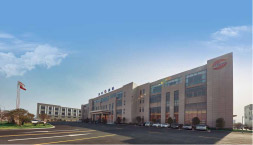 Ningbo Shunxing Machinery Manufacturing Co., Ltd. is located in Ningbo Economic and Technological Development Zone in Zhejiang Province, with convenient communication and vantage point.
Founded in 2004, Shunxing has been devoted to the research and development of high-tech automatic products. With the improvement of automation in industrial manufacturing, the demands of die spotting machine and hydraulic clamps were gradually increased in the injection molding, casting, stamping, and other related industries.
To meet the needs from different industries, Shunxing successfully developed Gantry type and Four-column type die spotting machines, as well as hydraulic clamps for rapid die change system, which greatly improved the efficiency, precision, and quality of mould making, at the same time, these also reduced the production cost while improved the productivity.
With experienced R&D team, endowing advanced design concepts and methods, Shunxing developed a set of effective product development strategy to achieve modular design. The use of advanced computer-aided design and aided analysis software realized the virtual prototype assembly analysis technology, to ensure the reliability and accuracy of the design, greatly reduced the chance of mistakes occur in the trail-produce procedure, shortened the development cycles, and improved the design efficiency. The company also has a sophisticated and efficient production team, with high precision processing equipment and effective management system, and has achieved modular assembly. The whole production process implements the idea of lean manufacturing, the people and materials are reasonably distributed, so the efficient production is achieved.
The company received a number of awards since its establishment, and has been rated as high-tech enterprise, Ningbo Intellectual Property Protection Association, City Machine Tool Equipment Industry Association Member Units, Mold Industry High-integrity Enterprise, and Machinery Industry National Standards Qualified Units. Furthermore, the company has obtained China Patent Technology gold award, and a number of national invention, utility, and design patents.
The company has been keeping to the transition from a manufacturing enterprise to a creative enterprise. Depending on the innovative principle, we are completing the gradually change from Shunxing manufacturing to Shunxing creation. Shunxing Manufacturing offers quality, efficient, and reliable hydraulic clamps and die spotting machines to both domestic and abroad customers, and creates greater value space for customers.
Conform commercial road, prosper and upward, Shunxing Machinery sincerely welcome new and old customers!